Like us on our Facebook Page

White Rock Blues Society - Official
---
Event Saturday
May 4 2019

Michael Jerome Browne
Blues House Concert
Details in Bluesletter
https://www.brownpapertickets.com/event/4188222
.
On Saturday night November 3rd from 7:00 to 11:00 PM we held our second Blues House Concert.
Two very talented itinerant bluesman, one hailing originally from the Mississippi Delta and the other from South Africa are came to town to perform up close and personal at the WRBS second blues House Concert. We had a full house for our first House Concert with Al Lerman on Monday July 16 and even more attend this time. We obtained more chairs.

Location:
Rod & Marg Dranfield
15798 38A Ave
Surrey BC

604 723 3905


Finger food and snacks along with coffee and tea will be included in price.

It's a "bring your own beverage" event.

Tickets $25.00, available now from Brown Paper Tickets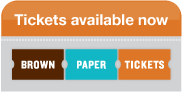 The format offers a much more intimate experience than bigger venue performances and it's at the historical core of the blues genre evolution. It's a modern day Juke Joint.
Bluesman AL LERMAN is a multi-instrumentalist, singer and songwriter. He was founder and leader of the 2X Juno Award winning band FATHEAD, and along the way built a solid career touring as an acoustic solo act, accompanying himself on guitar and rack harmonica. An engaging and skilled artist, his shows often feature humorous anecdotes interspersed between great blues songs. He is regarded among the top harmonica players in the country and his prowess on the instrument has earned him no less than ten Maple Blues Award nominations in that instrument category. Both his harp and wailing tenor saxophone have been heard on countless recordings and live sessions with some of the best in the blues. A full-time musician for over forty years, Al casts a magical spell on his audience wherever he goes.
LATEST RELEASE
"Wry and tender from beginning to end. It's a big thumbs-up for anyone who likes a little originality. Al Lerman is a troubadour of the first order."
-Blues Blast magazine, USA
Look for it in the "Store" section on this site as well as iTunes, CD Baby, Amazon and more.
In 2016 his standout "Slow Burn" disc made the esteemed world-wide list of Top 100 Blues Albums Of The Year. That same year he also garnered a Maple Blues Award nomination for "Acoustic Act Of The Year". In 2017 he received a Recognition Award for "Leadership In Arts & Culture" from the County of Peterborough.
While mainly performing solo acoustic these days, side projects include the
MAPLE BLUES BAND, the house band for the annual Maple Blues Awards show. They have backed guest performers such as Colin James, Shakura S'Aida, Paul Reddick, Duke Robillard and many more. GENIUS + SOUL, led by pianist Lance Anderson, celebrates the music of Ray Charles. Ray's soulful repertoire gives Al's big, Texas-style tenor sax a chance to shine. Throughout the years, Al has been active in sharing his adept harmonica skills, conducting workshops in schools, music camps and festivals.
For Al, the blues bug bit at a young age when he was taken to hear the famed duo of SONNY TERRY & BROWNIE McGHEE at Toronto's Riverboat coffeehouse. His interest in the music immediately sky-rocketed, and over the years he saw the duo no less than forty times. Moving into his twenties while playing in local Toronto blues bands, Al sought out many of his musical heroes, seeking both advice and inspiration. He considers himself fortunate to have sat in with blues giants such as MUDDY WATERS, WILLIE DIXON, SUNNYLAND SLIM and many more. A long friendship ensued with Chicago harmonica player CAREY BELL who mentored him on the instrument. Hearing him now, there's no doubt he has learned his lessons well.
"Musicians are some of the most driven, courageous people on the face of the earth. They deal with more day-to-day rejection in one year than most people do in a lifetime.
Every day, they face the financial challenge of living a freelance lifestyle, the disrespect of people who think they should get real jobs, and their own fear that they'll never work again.
Every day, they have to ignore the possibility that the vision they have dedicated their lives to is a pipe dream.
With every note, they stretch themselves, emotionally and physically, risking criticism and judgment.
With every passing year, many of them watch as the other people their age achieve the predictable milestones of normal life – the car, the family, the house, the nest egg."
Why?
"Because musicians are willing to give their entire lives to a moment – to that melody, that lyric, that chord, or that interpretation that will stir the audience's soul.
Musicians are beings who have tasted life's nectar in that crystal moment when they poured out their creative spirit and touched another's heart.
In that instant, they were as close to magic, God, and perfection as anyone could ever be. And in their own hearts, they know that to dedicate oneself to that moment is worth a thousand lifetimes."
- David Ackert, LA Times
21st Annual Maple Blues Awards
January 15 2018
TELUS Centre For The Performing Arts, Koerner Hall Royal - Conservatory Of Music
Toronto

Once again the Toronto Blues Society held their annual Maple Blues Awards Event at the Koerner Hall in downtown Toronto on Monday January 15.

The MBA's are Canada's National Blues Awards Program – Promoting blues music across Canada, and recognizing outstanding achievement in the field.

It was a fast paced show before a full house, with a number of artists performing between the award announcements, backed by the Maple Blues Band.


The Maple Blues Band is made up a stellar cast of seasoned blues artists:
Gary Kendall: Bass, Music Director, and Band Leader
Michael Fonfara: Hammond B3 & Grand Piano
Teddy Leonard: Lead Guitar
Tom Bona: Drums
Al Lerman: Harmonica, Tenor Sax, and Acoustic Guitar
Pat Carey: Tenor Sax
Chris Murphy: Baritone Sax
Howard Moore: Trumpet


As you will see below the west was well represented in this year's event. Colin James led the charge, receiving three awards with Big Dave McLean, David Vest, and White Rock Blues Society co founder Jason Buie each being acknowledged for their talent.






Colin James The Big Winner At Maple Blues Awards

Jan 16, 2018 by FYI Staff

Colin James was the big winner at the 21st annual Maple Blues Awards in Toronto on Monday night. The Vancouver-based blues-rocker was the only multiple award winner at Koerner Hall, earning trophies in the categories of Electric Act, Recording/Producer, and Guitarist of the Year.

New faces honoured with awards including multiple nominee Hamilton's Harrison Kennedy for Songwriter of the Year, Ottawa's Laura Greenberg for Bassist of the Year and Victoria's Jason Buie for New Artist of the Year.
The Blues With A Feeling Award for lifetime achievement was awarded to Toronto-based Diana Braithwaite for her longtime career and commitment to blues music in Canada, while musicologist, professor, and writer Rob Bowman was presented with the Blues Booster of the Year award honouring his outstanding contribution to the Canadian blues scene.

The fourth annual Cobalt Prize Contemporary Blues Composition Award was also announced at the gala. Joe Nolan was the winner of the $1K cash prize for his song "All You've Got To Do, " with runners-up Conor Gains for his song "Walking Alone," and Miss Emily for her composition "Hold Back The River" that came with a cash prize of $250 apiece.

The Awards were hosted by ShoShona Kish of Digging Roots. That group performed, alongside Donald Ray Johnson, Cécile Doo-Kingué, Diana Braithwaite, Matt Andersen (with surprise guest Steve Hill), and Colin James, who closed the show with guest Steve Marriner of MonkeyJunk. All were backed by The Maple Blues Band.

Here is the full list of winners of the 21st Annual Maple Blues Awards
Entertainer of the Year - Paul DesLauriers Band
Electric Act of the Year - Colin James
Acoustic Act of the Year - Big Dave McLean
Male Vocalist of the Year - Matt Andersen
Female Vocalist of the Year - Angel Forrest
New Artist of the Year - Jason Buie
Recording/Producer of the Year - Colin James – Blue Highways (True North); Producers: Colin James & Dave Meszaros
B.B. King International Artist of the Year - Joe Bonamassa
Songwriter of the Year - Harrison Kennedy
Blues with a Feeling Award (Lifetime Achievement Award) - Diana Braithwaite
Guitarist of the Year - Colin James
Harmonica Player of the Year - Guy Bélanger
Piano/Keyboard of the Year - David Vest
Horn Player of the Year - Jon Wong
Drummer of the Year - Matt Sobb (MonkeyJunk)
Bassist of the Year - Laura Greenberg (JW-Jones)
Blues Booster of the Year - Rob Bowman


In the Month of May 2017
the White Rock Blues Society celebrated its 10th Anniversary.
---
Blues Challenge Results
All the players were great and our three judges had their work cut out for them. Using the same criteria that is employed in Memphis at the International Blues Challenge the arrived at the consensus that Brandon Isaak and Chip Hart are going to Memphis along with Harpdog Brown

Thanks goes out to the many volunteers, the judges, our emcee Jason Buie who organized the acts and all the blues fans for supporting the event.
Most of thanks to all the musicians who participated. We have a lot of talent in our Province.

Since the International Blues Challenge started doing two first round nights then a semi final before the finals at the Orpheum Theatre we have had all our sponsored acts except one make the semi finals and one act made it to the finals. This is one of the best track records for a blues society out of a list of hundreds of societies around the world.

Support your local blues artists.

---